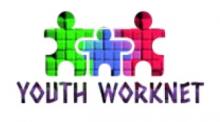 Descripción:
El proyecto "Youth Worknet" tiene por objeto promover el intercambio de buenas prácticas en el ámbito de las actividades basadas en redes de trabajo para jóvenes desempleados.
El objetivo principal de este proyecto es mejorar la empleabilidad de los jóvenes, potenciándolos con conexiones sociales (networks) relevantes y formación clave. Al participar en actividades basadas en redes, como Job Clubs, ganan autoestima y confianza, reciben apoyo de otros, se ponen en contacto con oportunidades de trabajo y/o con otras posibilidades de autodesarrollo.
Número de Usuarios:
240
Acciones a desarrollar:
Reuniones de Trabajo:
o 3 Technical Meetings (Netherlands, Italy and Greece)
o 3 Transnational Meeting (Spain, Bulgaria and Austria)
o 1 Training Week (Campobasso, Italy)
A quién va dirigido:
Jóvenes menores de 30 años (desempleados o trabajadores de baja cualificación).
Fecha Inicio:
01/07/2017
Fecha de Fin:
31/12/2018
Cofinanciación:
Comunidad Europea
Financiado por:

Year